Photo's from Presentation Night can be viewed at the following by cutting and pasting this link, with thanks as ever to George Dyer.
https://photos.google.com/share/AF1QipOj1hKIe5mP2--rxJWujf-NKyG2PFAm_gGeJHqhYOrgBhhOuVjaljdbeGmNzmskYQ?key=UDBCVHZyb1BoSEQySE5pX1pJd0VJcVZJT1ZVLWdn 
Date for the diary
PRESENTATION NIGHT - Monday 13th November 7.00 for 7.30 pm
Please contact Jean to confirm ticket and choice from menu. 
CLUB MIXED PAIRS [TRIPLES] .Sunday 24 September
This years competition was won by Team Karen, Gerry and Marek who won all their games. Congratulations to them and thanks to all who took part.
LATEST NEWS (22nd September) 
Despite Andy's achievements in the club competitions this season he has still underachieved(!!) in comparison to Tommy Graham in 1967. He not only won the Championship, Handicap, and Two Woods, just like Andy, but found the time to also win the Pairs!! Many thanks to Trevor for this research which gives Andy a new, and stretching, target to become a legend in his own lifetime!!! 
Not a good day today (Sunday 17th September) unfortunately in the North East finals when no Redland player was able to come home with the silverware. Nonetheless congratulations must go to Andy, Kevin, Jim R and Dave L for making the finals in the respective competitions.
A selection of photo's from the Gloucester Two rink finals held at Moreton-in-the Marsh recently when we finished as runners-up v G B Britton.
The runners-up, Redland Green A, receiving their shield: 
 Redland....oh so close! 
  An early head in the Final
Sunday 10th September 
   Men's Triples  
Jim Russell / Ted Farrant / Colin Edwards
Calvin Schlaepfer / Colin Sara / Mike White
Results of the Men's Finals are below and also on the relevant tab. Congratulations to all the finalists and particularly to the winners. It would be very remiss of us not to mention the huge achievement of Andy Gadd who was victorious in all three Men's singles competitions. It is very many years ago since that has been achieved at the club, if at all. The honours board will be the source of inspection over the next few days. A tremendous achievement.
City and County Two Wood
Final Saturday 9th September @ Bristol BC 10:00am
Unfortunately Andy Gadd lost to Ted Mangan (Olveston) on the last end. Congratulations though must go to him in achieving the final once again.
Please note a change of date and time for the Men's Triples Final which will now be played on Sunday 10th September at 5pm. Please note that the Clubhouse is booked for a private function from 10.00 am until 5 pm on that day so members will have no access until that is finished.

Many congratulations to Yvonne and Wendy who braved the elements to win the Ladies pairs yesterday on the 22nd end against Linda and Karen. (posted 4th Sept)
Dates for your diary
North East Finals 
Sunday 17th September @ Kingswood & Hanham 10:00 
Singles : Andy Gadd v Keith Smith (Bristol Greenbank) 
Triples  JimRussell, Kevin French and Dave Longley

12.30 Approx: Two Wood: Andy Gadd v Steve Neal 
Re-arranged Men's Final Competitions: 
 Monday 4th September:  
 Men's Handicap     Andy Gadd (0)  BEAT Chris Blake (3)    
 Ladies Two Woods   Karen Schlaepfer  BEAT Jean Wickham (ON EXTRA END)
Wednesday 6th September:  
Men's Club Championship:  Andy Gadd BEAT Calvin Schlaepfer  
Re-arranged Ladies final 
Friday 8th September @ 14:30 
Ladies Championship Jean Wickham beat Linda Maddison 
Saturday 9th September:
Men's Pairs: Jim Gregory/Mike White LOST TO Kevin French/Kevin Thomas

Albert Bryant:  Colin Sara LOST TO Will Carter  Marker 
Men's Two Wood: Andy Gadd BEAT Jim Russell 
Sunday 10th September 
 5 pm  Men's Triples  
Jim Russell / Ted Farrant / Colin Edwards
Calvin Schlaepfer / Colin Sara / Mike White
NE Singles Semi-Final Saturday 2nd September @ Bristol Arrow 10.00am
Andy Gadd v Jack Drysdale (Olveston)
Andy Won 
Two Wood Semi-Final @ 12.30am
Andy Gadd v Mike Hurse (G B Britton) 
Andy Won 
Triples Semi-Final   
Jim Russell v R Ludwell (Bristol St Andrews)
JimRussell, Kevin French and Dave Longley Won!
2017 FINAL'S DAY SCHEDULE 
Sunday September 3rd
10:00  Men's Pairs          Jim Gregory/ Mike White  v Kevin French/ Kevin Thomas
           Ladies Pairs         
Linda Maddison / Karen Schlaepfer  v  Wendy Gardner / Yvonne Grosse
11:00  Men's 2 Woods     Andy Gadd  v Jim Russell    (Marker - Dave Longley)
14:00  Men's Championship   Andy Gadd  v  Calvin Schlaepfer  (Marker - Alan Cox)
           Albert Bryant Final       Colin Sara   v  Will Carter              (Marker - Jim Gregory)
           Ladies
Championship  Linda Maddison v Jean Wickham  (Marker - Wendy Gardner)
Monday September 4th
17:00  Men's Triples  Jim Russell / Ted Farrant / Colin Edwards
                                                               v
                                  Calvin Schlaepfer / Colin Sara / Mike White
17:30  Men's Handicap     Andy Gadd (0) v Chris Blake (3)    (Marker - Dave Longley)
18:00 Ladies Two Woods   Karen Schlaepfer v Jean Wickham
Congratulations to the TRIPLES finalists confirmed after a successful "Captains" day on Saturday (29th July)
Jim Russell/ Ted Farrant/ Colin Edwards
v 
 Calvin Schlaepfer/ Colin Sara/ Mike White
Full tables will appear on the Men's Competitions page in due course. A date for the final has yet to be confirmed.
Glos Two Rink Sunday 30th July 2017 
Travelling to Moreton-in-the-Marsh for a dawn start Redland were drawn to play Cheltenham in the semi-finals and made the trip well worth while by triumphing by 1 shot to make the afternoon final. This was against our local "foes", G B Britton, hard on the heels our resounding 10-0 league victory last week. Unfortunately the lads were unable to repeat the success and succumbed to an honourable 11 shot defeat. Unlucky guys but a resoundingly successful competition finishing as County Runners-Up. We believe it's some 20 years since the club made it to this stage of the competition which made it a really special occasion. 
You may well have been aware of the recent issues encountered due to the web site not operating because of problems with the provider. These technical problems have now been resolved and the site is fully operational again. Apologies for any problems this may have caused. (22nd June 2017)
The competition draws for men are completed and are on the web site and are  in the clubhouse store room
Please note there is a need for a Preliminary Round in the Mens Championship which are required to be played by 20th June2017.
 Jack Bones, who was a Life Member of Redland Bowls Club, died on 29 April 2017. His family have organised a gathering to celebrate his life and all are invited. 
It will be held at 4pm on Sunday 11 June 2017 at 'M' Shed, [formerly Bristol Industrial Museum] Princes Wharf, Wapping Road, BS1 4RN

In order to assist planning the event would you please let Alan Cox know as soon as possible if you intend to go along .

We are also very sad to announce that Ned Edwards , who was a club member until last year, died on Sunday 21 May 2017. There will be a service at St Bonaventure Roman Catholic Church, Egerton Road        Bishopston at 10am on Friday 16 June 2017. 
------------------------------------
Donations in memory of John Cornish
Donations can be made to : Prostate Cancer UK , Floor 4, 53 Tooley St, London, SE1 2QN
                                            or donate directly at www.prostatecanceruk.org
Presentation night photographs can be viewed, with many thanks indeed to both Gerry and George, as the following link: (and they weren't able to keep me out of some of them!!!)
 North East Bristol Bowling League
Final @ Avonvale RESULT 
 Saturday 17th September   12-12.30pm approx. (following 4 wood singles)
2 Wood Singles-         Andy Gadd (Redland Green)   Lost 11-15 (20 ends)  John Smallwood (Olveston)
Commiserations to Andy on unfortunately losing his final yesterday morning. Our on-site correspondent reports that "Andy lost on the 20th end. After a slow start Andy was making a bit of a  comeback but just couldn't overhaul John who had made a good start"
Apologies for the delay in the following which inexplicably appears to have "disappeared" after my initial posting yesterday (12th Sept). Here we go!
City and County Finals Day RESULTS 
Triples: Gerry Wickham, Kevin French and Jim Russell Lost 15-16 to Ian Gauld & ors (Olveston)  
Commiserations to our lads who were 3 down going into the last end and only narrowly failed in taking the game into an extra end. Having established an early 8-3 lead the dropping of a six didn't help the cause unfortunately but they battled back to regain the advantage at 13-10. A losing run of ends left them trailing 13-16 going into the final end a gap they endeavored to close, falling that elusive shot short.
Pairs; Andy Gadd and Jim Russell Won 25-4 (15 ends) against Adam and Jordan Sparey (Wilmott Park)
Many congratulations indeed for an emphatic victory when the opposition conceded with six ends still to play. This despite Andy giving them help with an early wrong bias which my sources tell me was not only even a good length! (Jim does concede that Andy had a super game making it really easy for him as skip.)
Photo's available at: Photos (Scroll to the bottom of the page)
LADIES CHAMPIONSHIP & LADIES PAIRS 2016
The Championship final was played on Saturday10 September between Jean Wickham and Jenny Richards. After a close game Jenny secured the game with four shots to win 22 - 20
The final of the Pairs was played on Sunday 11 September with Yvonne and Elaine winning a hard fought match against Jean and Juance , running out to a 22 -14 victory
--------------------------------------------
Link from George Dyer for photographs from Finals Day
https://goo.gl/photos/x8RtaCo4GQqQGwW5A 
Highlights from weekend competitions with congratulations to all of the finalists
Chris Blake wins Albert Bryant final in his first season at the club

The men's pairs won by Kevin and Mike with Kevin's final wood on the extra end

Mike Roth at 18-18 secured 3 shots to win the Handicap

Kevin was the first player in 5 years to beat Andy in the Men's 2 woods

Jim Gregory took the Club Championship with a four to beat last season's Champion, Jim Russell

Karen won the Ladies Colts on her first season returning to bowls

A new name on the Ladies 2 wood Honours Board as Wendy beat Jean.

Andy reached the North East 2 Wood Final at Avonvale on the weekend of 17/18 September

Commiserations to Roger Jones who unfortunately lost in his NEast 4 Wood semi-final
FINALS DAY SUNDAY 4th September RESULTS 
10:30 am:  Albert Bryant - Chris Blake beat  Adrian Miles  21-15
Men's Pairs- Kevin French/ M Tarr beat D Longley/C Schlaepfer 24-23 on extra end  
11:00 am: Ladies 2 Wood- Wendy Gardner beat Jean Wickham 18-7
12:30 pm: Men's Handicap - Mike Roth (3)  beat Gerry Wickham (1)  21-18
 2:30 pm: CLUB CHAMPIONSHIP-   Jim Gregory beat Jim Russell 21-11
Men's 2 Wood-  Kevin French  beat Andy Gadd 15-7 (18 ends)
Ladies Colts- Karen Schlaepfer beat Amanda Bond 21-8
City & County Individual Competitions. 
 The Semi Finals are this weekend 27th & 28th August at Portishead BC.
Redland is well represented by the following.
     Saturday at  10:00 Jim Russell plays Jason Ovens in the 2 Wood. Jim unfortunately lost 9-16
     Followed  at  11:15 by Kevin French, Jim Russell and Gerry Wickham playing the Triples v Scott Avery. Kevin and Company won 18-17 and play in the final at Avonmouth BC on the weekend of 10/11th September- Congratulations and more details will follow.
     Sunday   at  10:00 Jim Russell & Andy Gadd play the Pairs v Ian Baker. Jim and Andy won 21-6 so congratulations to them as well and another Final over the weekend of 10/11th September.
Big well done to all of them.
See Match report re Men's B&D side as they clinch promotion 
Belated congratulations to Jim Russell, Alan Cox and Mike White in overcoming Marek Hola, Mike Roth and Eric Mitchell in the Men's triples final recently.
PRESIDENTS DAY 2016
You are all invited to join our Presidents, Jenny Richards and Alan Cox, for a fun, mixed triples event on Sunday 21 August 2016.
The event will start at 12:30 hrs and will be followed by High Tea [& raffle]  Special prizes to be awarded.
Dress code is coloured tops and white below the waist, green fee is £5. All proceeds to go to the Presidents' chosen charity which this year is Pauls Place , Coalpit Heath, who are dedicated to enhancing the lives of disabled adults in Bristol, S Glos, BANES and N Somerset [ paulsplace.org.uk ]
Please add your name to the list in the bowls store, or contact Jenny or Alan
                                                          ____________________
Up's and downs of the last weekend!. Many congratulations indeed to Elaine on winning her Gloucester singles final on Saturday. Really well done. On the downside the Men unfortunately fell agonisingly short by 5 shots in the Clarence Davey semi-final on Sunday morning. See match report (25th July)
 CONGRATULATIONS TO ELAINE ON WINNING HER MATCH - SHE WILL BE GOING TO LEAMINGTON !!
She will play the other finalist on Saturday  at Redland Green during the Gloucester Ladies finals to determine the play-offs at Leamington.
 Elaine Lewis is to play in the semi-final of the Gloucester '21 Up ' competition on Friday 15 July. The winner of the match will play the final at Leamington Spa  
The Captains Day Mens Triples Competition will be held on Saturday 30 July. 1 pm start.The format of the competition means that- depending of the number who sign up - priority will be given to the first 24 or 30 [or 36] members who put their names up.
For the benefit of new members this competition is open to all men and teams are drawn on the day. Dress code is whites and club shirt, shorts are permitted. A buffet style refreshment will follow the event.
Non- playing members and guests are invited and offers of help with the organisation and scoring of the event on the day would be appreciated . [posted 5 July]
Our Club Treasurer Roger Jones has compiled the figures for the May day event and they are posted on the noticeboard in the Bowls Store, and next to the changing rooms. Thanks to all those Club members who made the effort to contribute in some way to the day .
 Congratulations to Andy Gadd who on Sunday 12th June at qualifying games played at Olveston BC reached the last 16 of the Glos two wood competition.  The next rounds, up to the final, will be played on Sunday 3rd July at a Gloucester Club to be confirmed.  You will be able to see how Andy gets on at:
Janet Braithwaite,a long standing member of the Club, who was still playing with us until the last few years , has passed away. There will be a service at 10.30am on Friday 17 June at Canford Crematorium.
 It is with regret that I have to inform you of the death of Mike Moore who was a Club Member in the late 90's and early 2000's. There will be a service at 10.30am on Friday 27 May at Canford Crematorium  followed by refreshments at Redland Green Bowling Club . The Clubhouse will therefore be unavailable for members until approx 3pm that afternoon. The Green will be available for play.   

It is with great sadness that I have to advise you all, that our friend and long standing Club member Pete Tattersall died suddenly on Friday 26 February 2016.
Further details to follow. 
 A service will be held on Thursday 17 March 2016 at 11:00hrs at :-
Westerleigh Crematorium and Cemetery
Westerleigh Road
Westerleigh
Bristol
BS37 8QP
Judy has requested no Club blazers please.
News from AGM held today (6th December)
Match fees remain unchanged
Annual Subscription to be £100 (up £5) with a one-off 50% reduction for new members in season 2016
Another 10% repayment of original loans by members to be made
Please see Officers & Contacts for various personnel changes 
ANNUAL GENERAL MEETING 2015
The AGM will take place at 10.00hrs on Sunday 6 Dec in the Clubhouse. An agenda and last years minutes will be circulated prior to the meeting by email, paper copies will be available. If you have any items for the Agenda please contact the Hon Secretary. If you intend to stand as a Club  Officer for 2016 please ensure your name is on the nomination sheet at the Club, or contact the Hon Secretary [Peter Ware] prior to the meeting.
Sunday 13th September: Andy Gadd and Jim Russell lost their City and County Pairs Semi Final 19-20.....
In an up and down game where with 4 ends to go Redland were 5 up and then with 2 ends to go were 4 down the game was tied at 19-19 with the last end to be played.  Redland were holding shot about 6 inches behind the jack when with his second wood the Olveston Skip had, what they acknowledged, was an outrageous wick that gave them shot with a side toucher (it is all part of the game but was, according to Andy, very difficult to take at that stage of the game). Despite Jim's best efforts at moving the shot with his last two bowls it did not happen.  Best of luck to Olveston in the final!  (Jim and Andy will return next year to try again.  Andy reached a few semi finals this year in C&C and NE competitions but it would be nice to see a few finals next year?  But then as we all know bowls is a funny old game.)
SUNDAY 20th September
PLEASE NOTE THAT WHILST THIS IS ADVERTISED AS A MIXED PAIRS COMPETITION DEPENDENT ON NUMBERS ATTENDING A DECISION WILL BE MADE IF IT SHOULD REVERT TO A MIXED TRIPLES SO PLEASE COME PREPARED WITH SUFFICIENT WOODS. 
Andy Gadd unfortunately lost his C&C Semi final this morning, losing a lead of 8-1 to eventually fall 12-15 to Kevin Lowes.(Canford- again!) He has the opportunity tomorrow though to put this right with Jim Russell in the Pairs Semi's against J Hardwick/ K Tudor (Olveston) 10.00 at Bristol St Andrews. Best of luck to them. (Sept 12th)
Roger Jones unfortunately lost his NELeague 2 wood final to John Smallwood today 5-17. He must though be congratulated for reaching the Final. Well done Roger (11th Sept) 
2016 Competition Entries
 If you wish to enter the 2016 City & County of Bristol - N E Bowling League or Glos B A competitions next year please put your name up on the forms in the bowls store or contact Peter Ware. Closing date for some of these competitions is as early as 1 Oct 2015
 Andy Gadd unfortunately lost his 1/4 final C&C singles tonight at Canford, losing 9-21. The away support, which outstripped that of the home player went home disappointed that he couldn't add another semi-final to his repertoire for the season. Dropping two consecutive fours didn't help his cause and after that he was always chasing the game.  (posted 9th September)
North East Two Wood Final
Please note that due to Roger's forthcoming operation, for which we wish him very well, the above has had to be arranged as follows:
Friday 11th September at 2.00pm at Page Park;  Roger Jones v John Smallwood
(posted 8th September) 
 For details of C&C Semi Final Games go to:  Semi Finals (Andy Gadd is in the 2 Wood Semi Final and Andy Gadd/Jim Russell in the Pairs Semi Final.)
Further to note below I understand that unfortunately Kevin lost 16-21 in the C&C Singles. 
 Well done Andy Gadd who last night reached the 1/4 Finals of the City & County singles to be played on Wednesday 9th September - Andy will be playing Dave Shaw at Canford. I await to hear how Kevin fared in his game. Further details to follow. (posted 3rd Sept)
Club Finals Day Sunday 6th September (Updated 6th September)
CONGRATULATIONS TO ALL OF TODAY'S COMPETITOR'S AND ESPECIALLY  TO THOSE WHO WERE SUCCESSFUL. THANKS ALSO TO THE MARKERS AND EVERYONE WHO CONTRIBUTED TO A VERY GOOD DAY.
(White's and Club shirts)
Ladies 
10:00: Two Wood- Elaine Lewis beat Wendy Gardner   15-9
 12:00:  Four Wood singles- Jean Wickham beat Brenda Bird 21-15
14:30  Pairs- Linda Maddison/Wendy Gardner beat Judy Tattersall/Elaine Lewis  21-17
Date to be arranged: Colts Final- Susan Clarke v Dot Smith
 Men 
10:00:     Albert Bryant-  Peter Goad beat George Dyer (Marker- Mike Tarr) 21-11
10:00: Handicap - Jim Russell beat Kevin French (Marker - Mike Roth)  21-16
12:00: Pairs- Dave Longley & Colin Sara beat Steve Bird & Calvin Schlaepfer  21-16
14:30: Two Wood- Andy Gadd beat Jim Gregory (Marker- Dave Longley)  15-13
14:30 : Club Championship- Jim Russell beat Gerry Wickham (Marker- Alan Cox) 21-10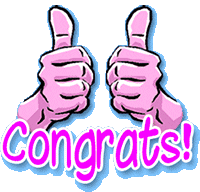 ............to Roger Jones who successfully won his North East League 2 Wood semi-final and meets John Smallwood (Olveston) in the Final at St Anne's Park @ 10.00 on either Saturday/Sunday 19th/20th September (TBC). (This continues the recent success in this competition with both Andy Gadd and Jim Russell in recent years) (posted 31st August)